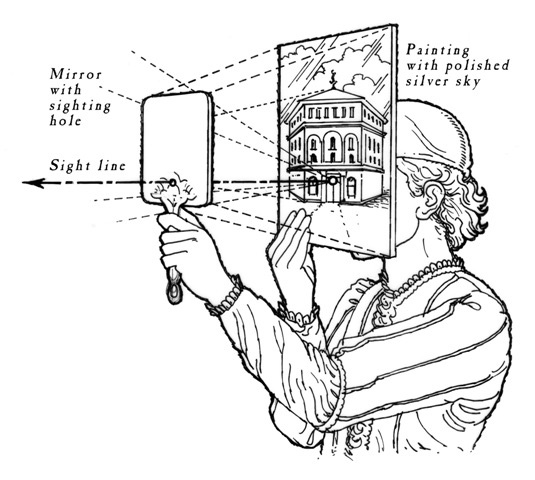 Filippo Brunelleschi (*1377 Florenz; †1446 Florenz),
descobrindo a perspectiva linear através de espelhos.
Por causa dos seus paineis pintados de forma perspetívica da praça São
Giovanni e da praça della Signoria, ele passa por o descobridor da
perspectiva matematicamente construíveo e suas leis.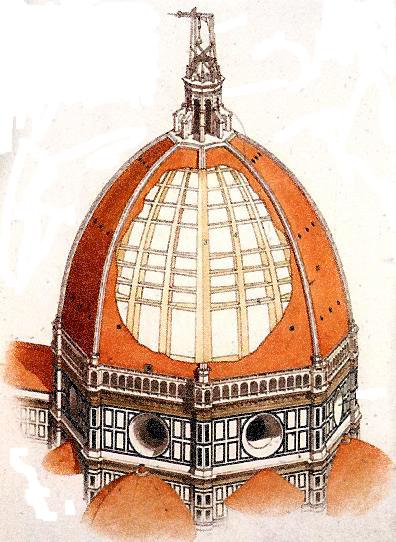 Sua obra principal é a cúpula da catedral em FlorençaSanta Maria del Fiore de 1418 à 1436
que não somente supera nas suas dimensões o Panteon em Roma, mas
também é a primeira cúpula duplamente cascada.
These images (or other media files) are in the public domain because their copyright has expired.
This applies to Australia, the European Union and those countries with a copyright term of life of the author plus 70 years.
These files have been identified as being free of known restrictions under copyright law, including all related and neighboring rights.