Deutsch - English
This is part two:
Wolfgang Hock's commentary on the Florence Biennale in 2021
Wolfgang Hock and his paintings at the Florence Biennale in 2021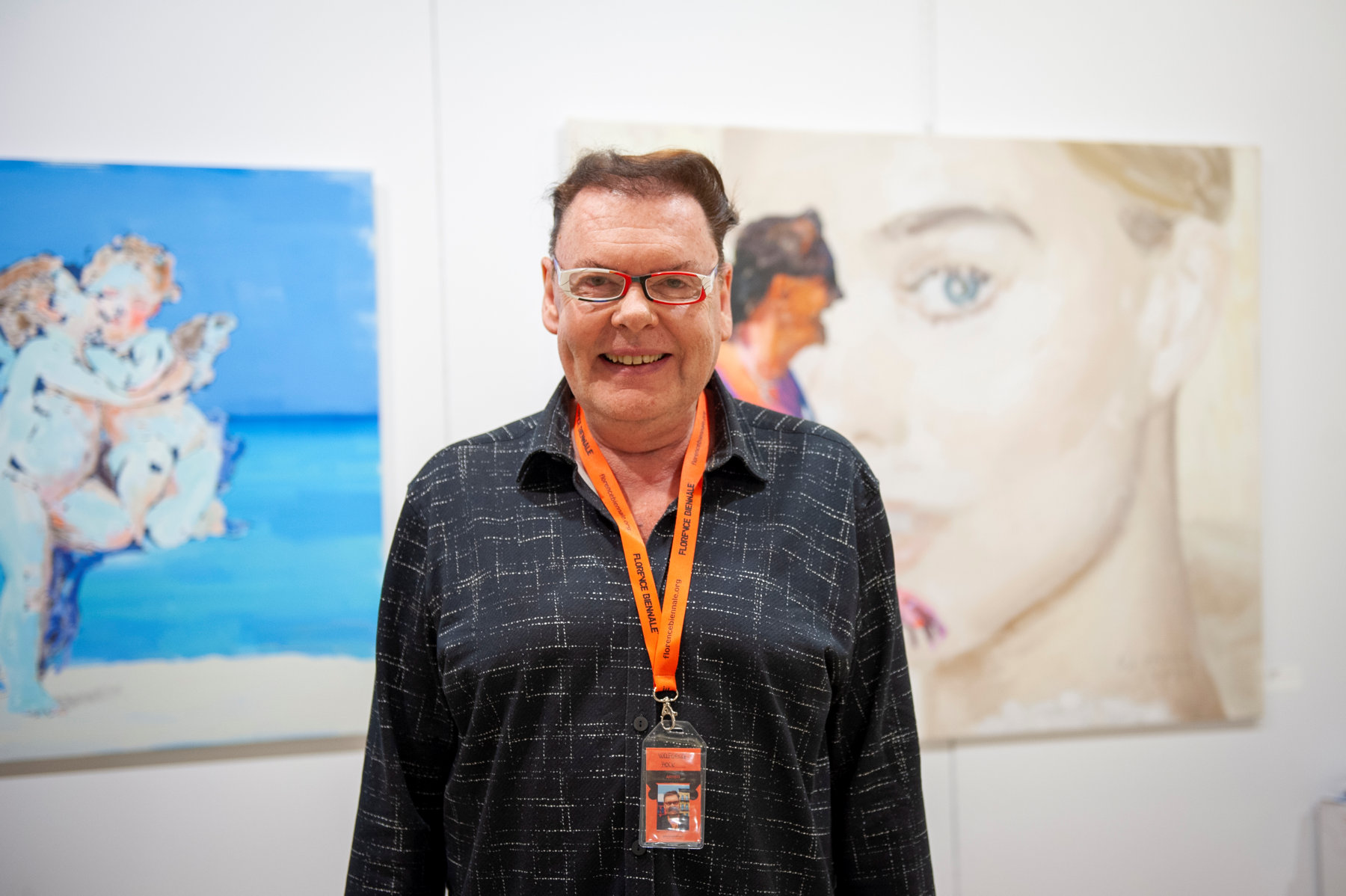 Jacobo Celona and the artist Teresa Mular from Argentina.
But now to the jury and the awarding of prizes at this Biennale.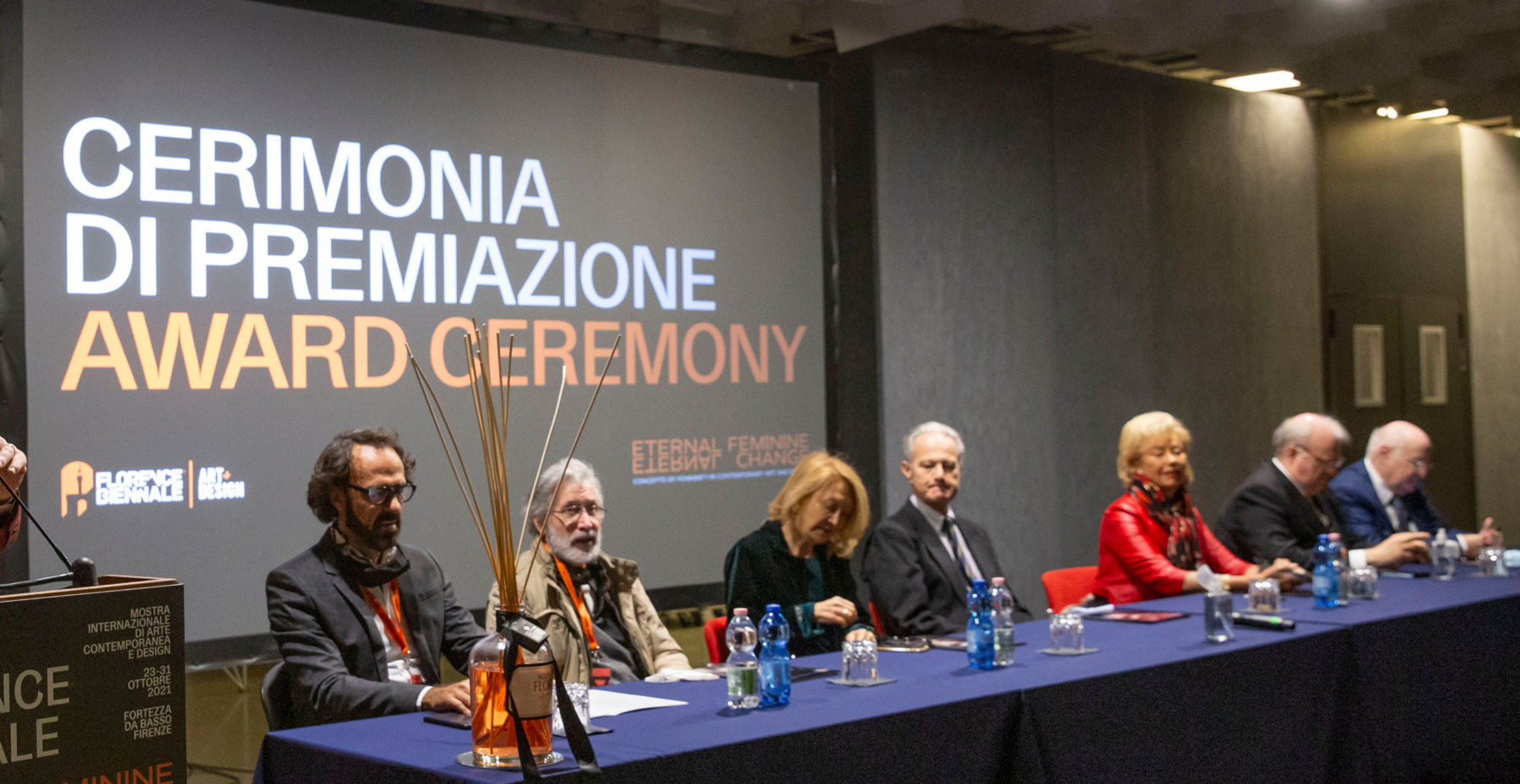 A total of ten jurors were announced in the catalog and on the official website of the Biennale,
but apparently fewer came. Eleza Ajzenberg (São Paulo / Brazil) were missing
and two other jurors from the Far East.
What an art historian from the Vatican is doing here in this jury (the gentleman in the middle),
I can't understand. What is the Catholic Church's interest in the Biennale?
From my point of view, everything that has to do with design was one-sidedly preferred,
what you can already see from the fact that in the previous selection before the Biennale,
the "International Open Call Competition", an illustrator as an artist and a photo designer
with their glossy photos - typical for photo magazines - were awarded.
If you look at the art or design categories, it becomes even clearer:
A distinction was made between design and art indeed, but within the art categories
there were many categories that had nothing to do with art:
e.g. "Ceramic Art",
"Textile and Fiber Art",
"Photography" - as it was mostly understood here (designer photography),
"Jewelery Art",
"New Media Art" - as it was mostly understood here (3D - derived from photography) and
"Sculpture" - as it was mostly understood here (material aesthetic designer objects).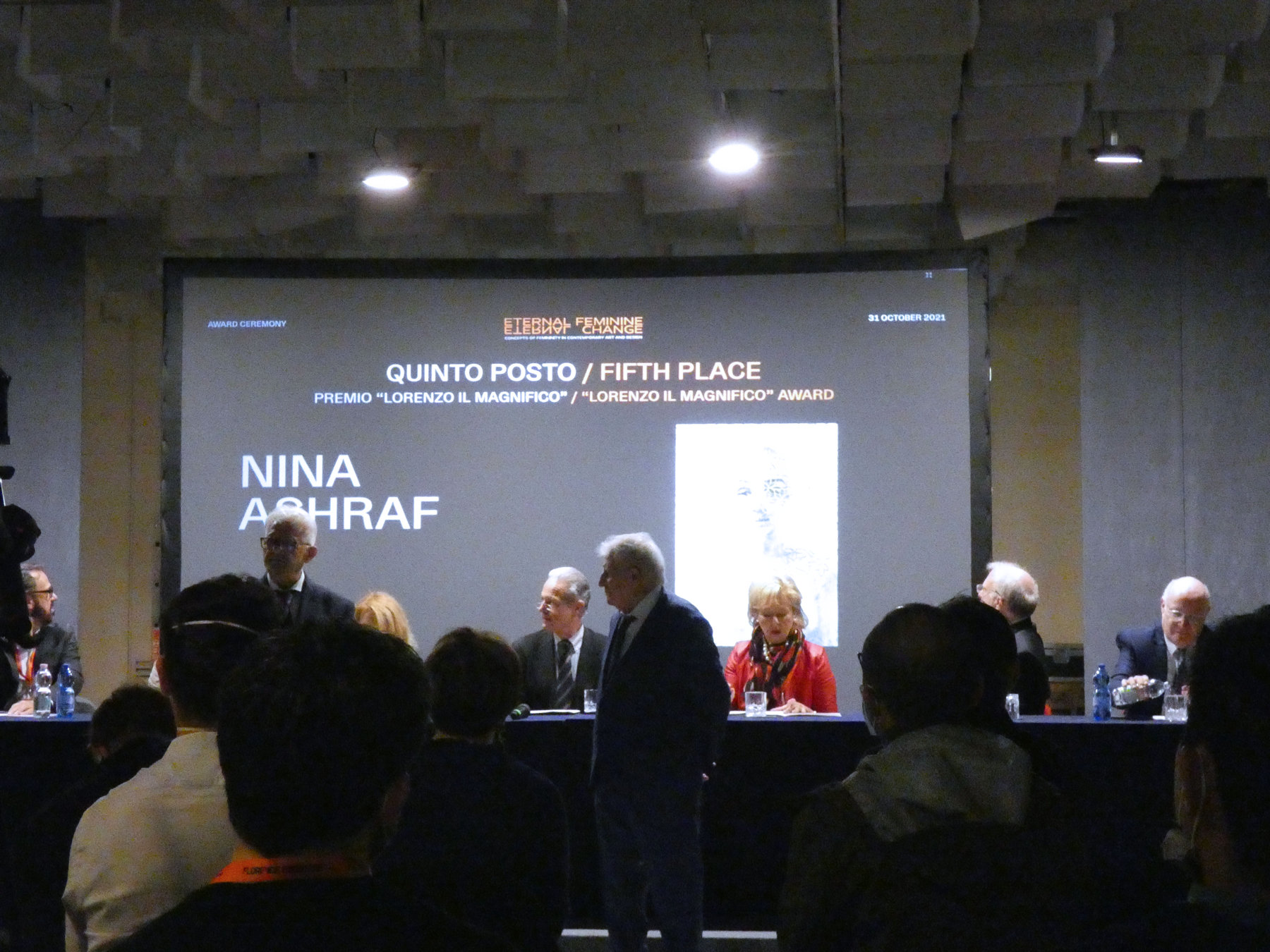 And this is a slap in the face for me and all artists: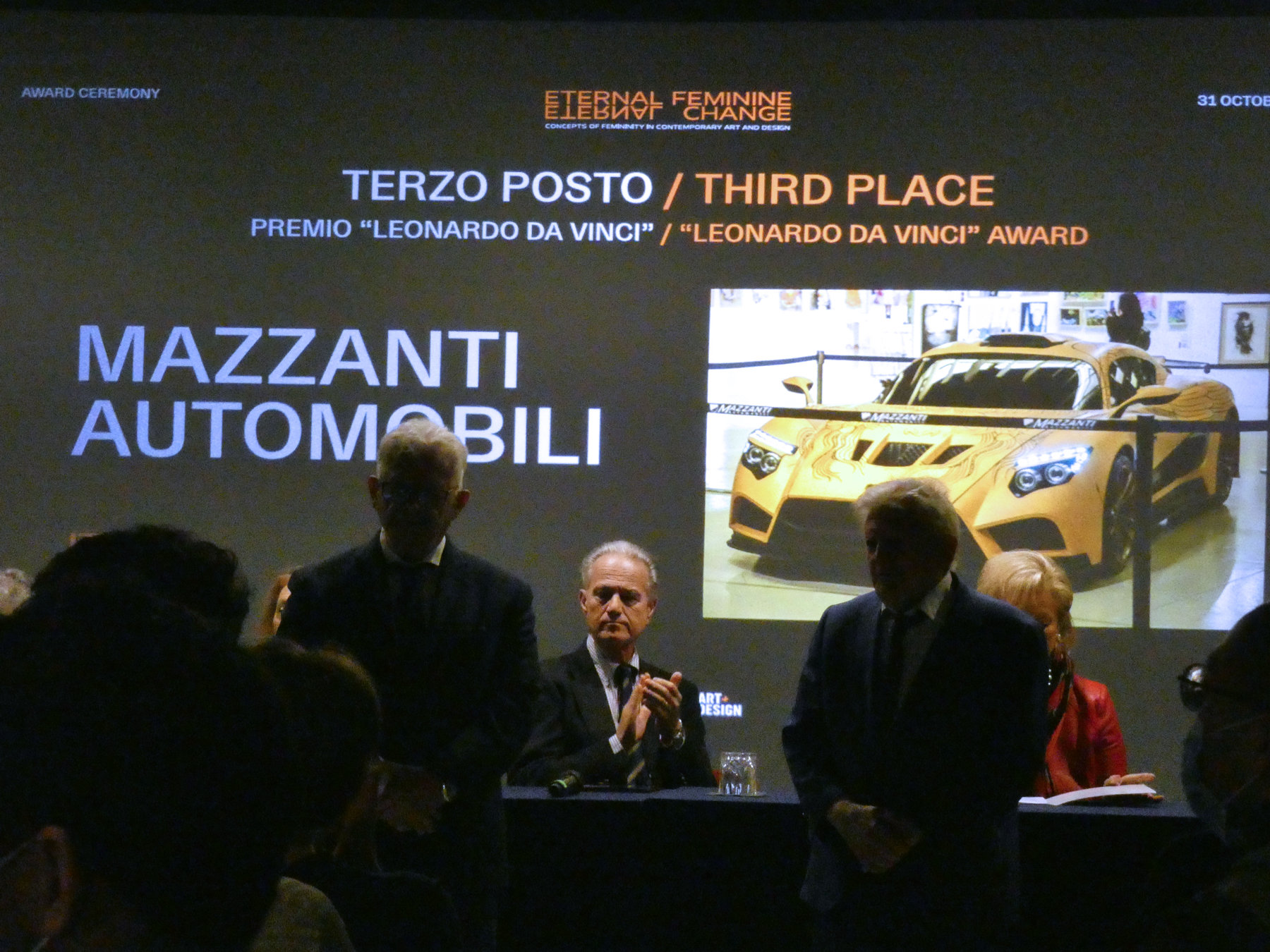 Here the design of a racing car was awarded, which was mainly applauded by the juror and art historian
Francesco Buranelli, General Secretary of the Pontifical Commission for the Heritage of the Church
in Vatican City. Such a car costs - believe it or not - from 850,000 euros or more.
Two such cars were exhibited as design works of art at this Biennale!
What is the Catholic Church's interest in racing cars in this price category ?
Here is a small compilation of award-winning works,
which from my point of view have nothing to do with art: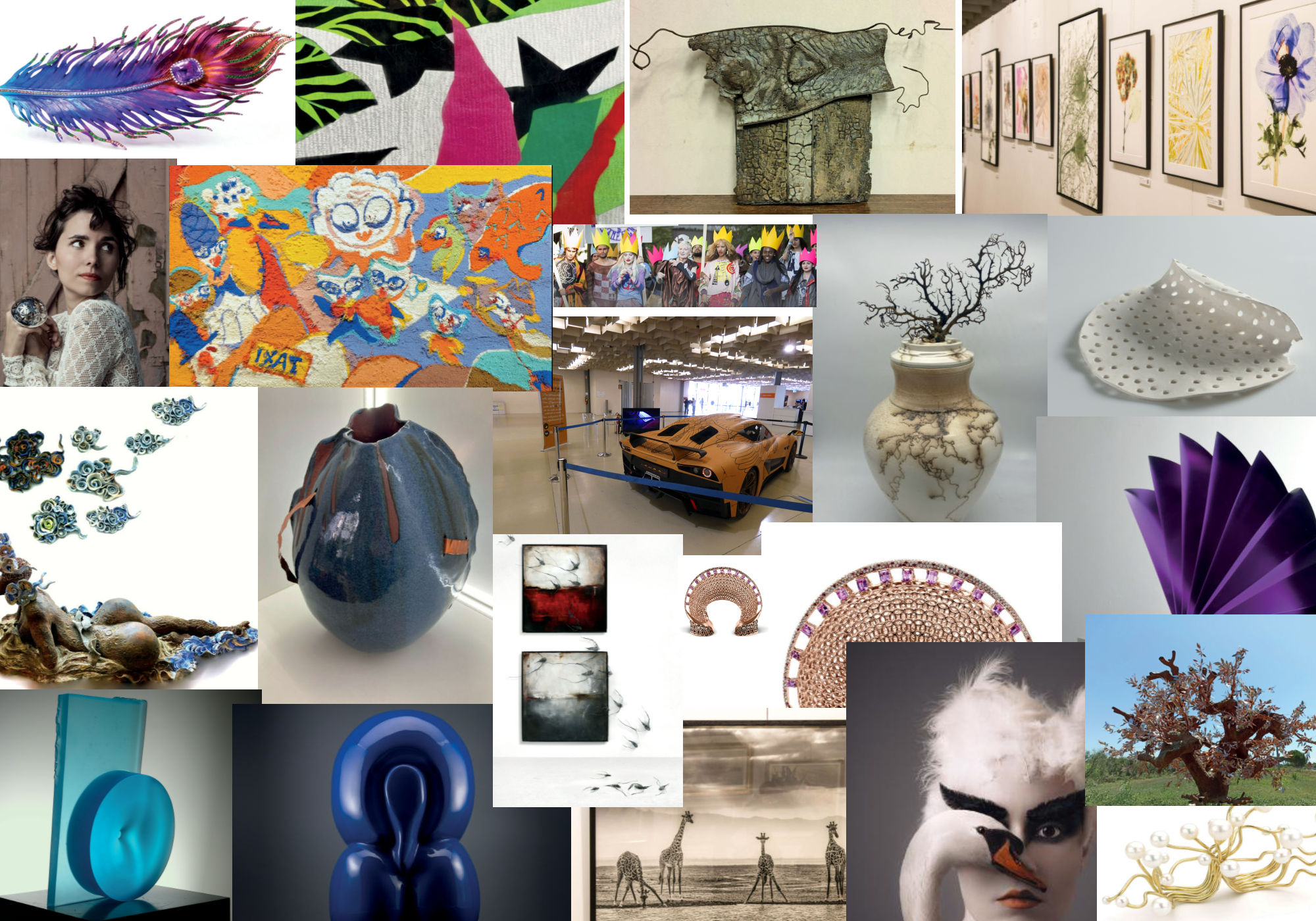 For me it is particularly noticeable that almost all of the works that were awarded here
have been assessed by me as negative, decorative, kitschy and overly pleasing.
But it was precisely these works that were awarded a prize by the jury on the last day of the Biennale.
Conclusion: This Biennale wasn't about art, it was just about design.
On top of that, I had the impression that most of the jurors hadn't even bothered
view the original works on site. Except for one or two, I haven't seen any in front of my or other artworks.
Apparently they voted on the basis of images in the catalog!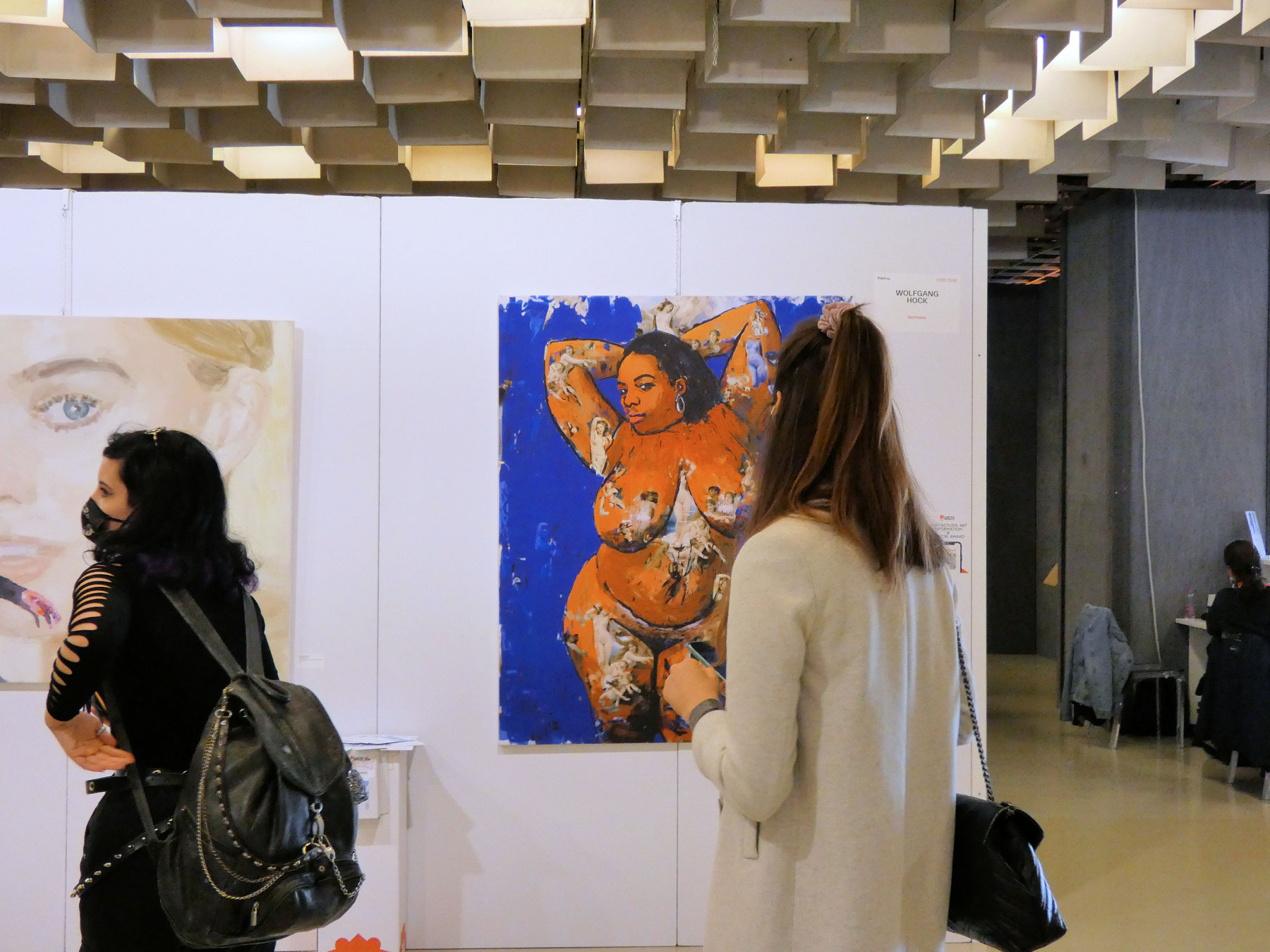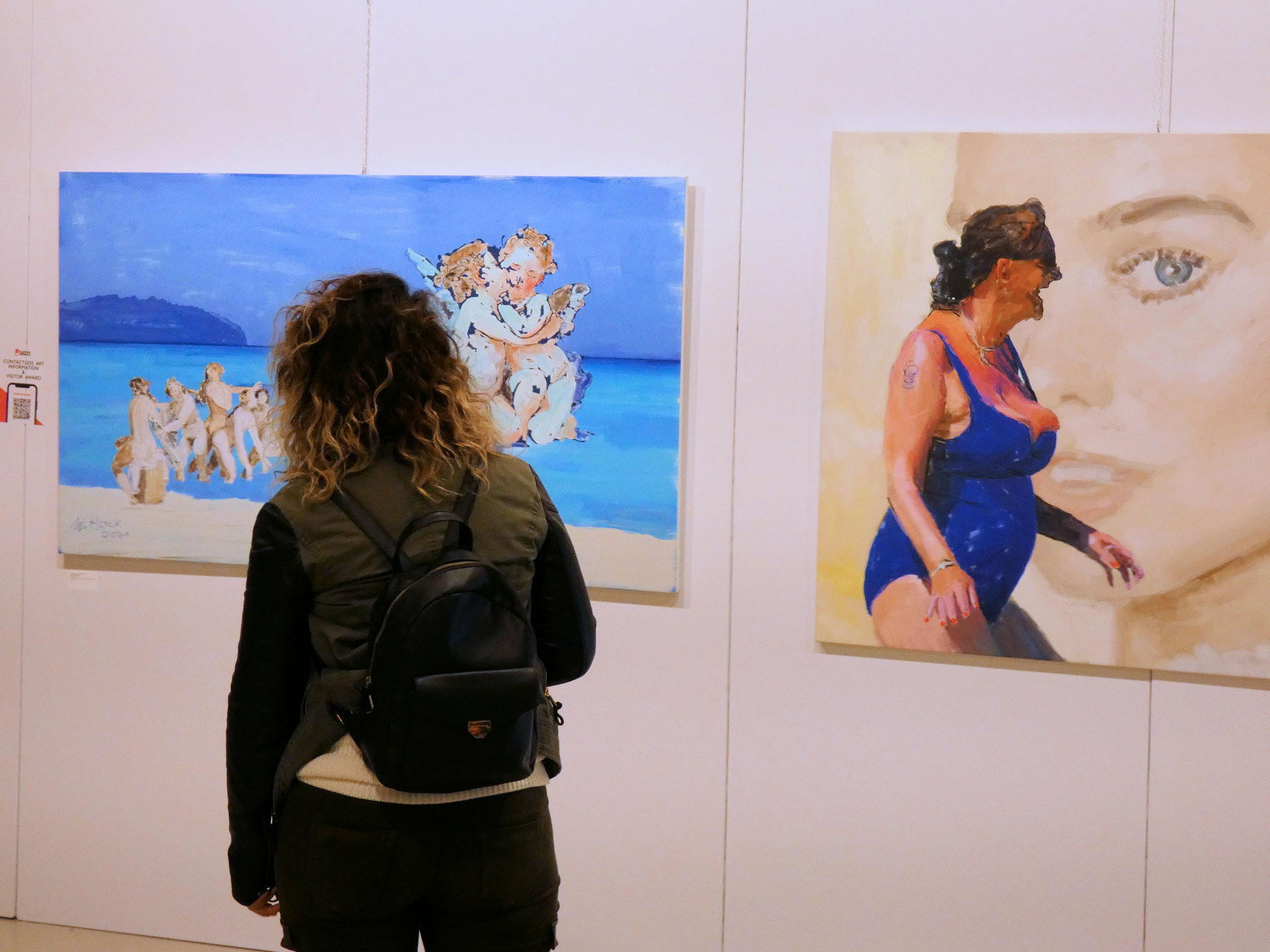 This all is too bad, so I don't think this is the right place for my art.
Bye-bye Florence ...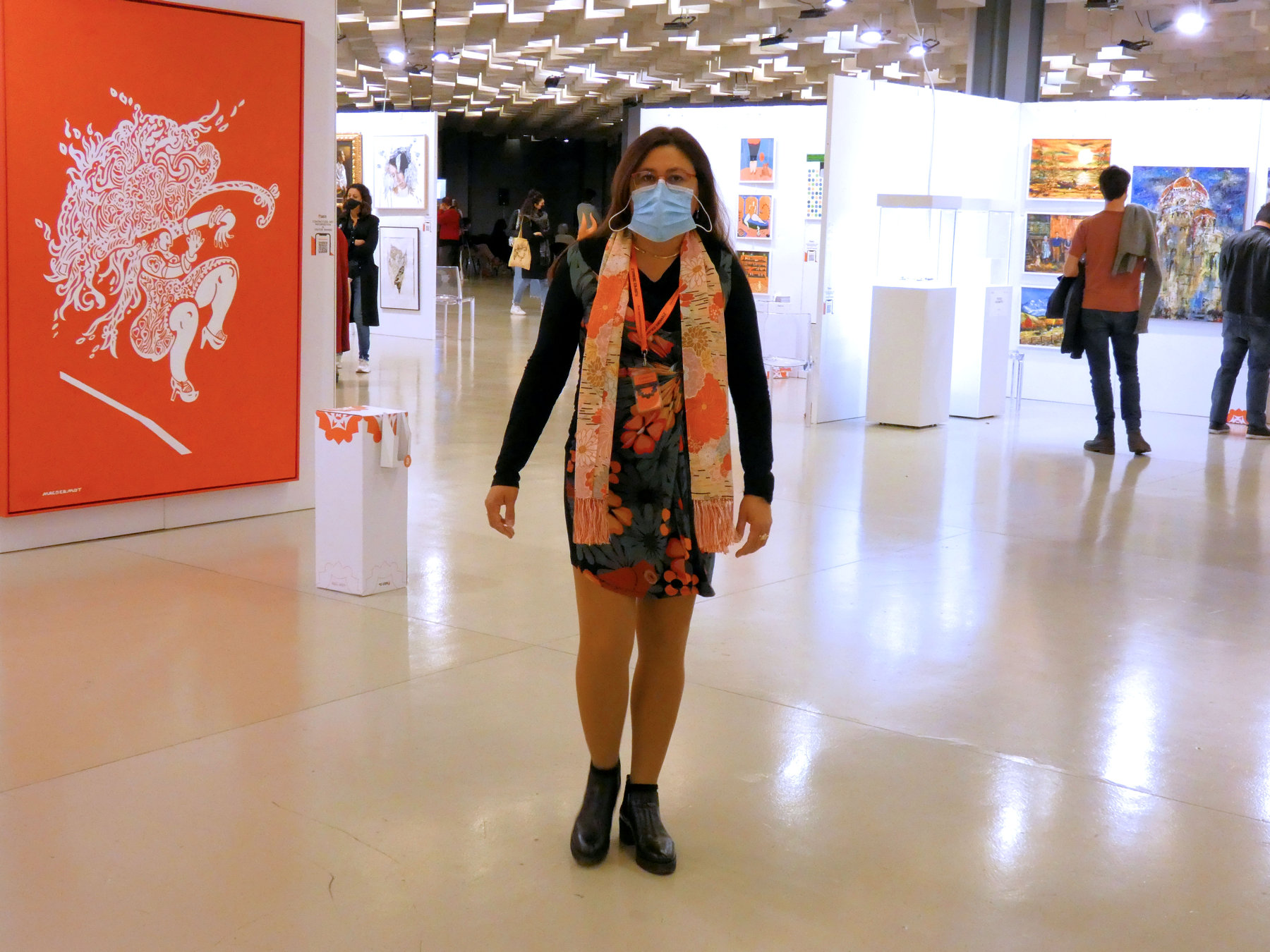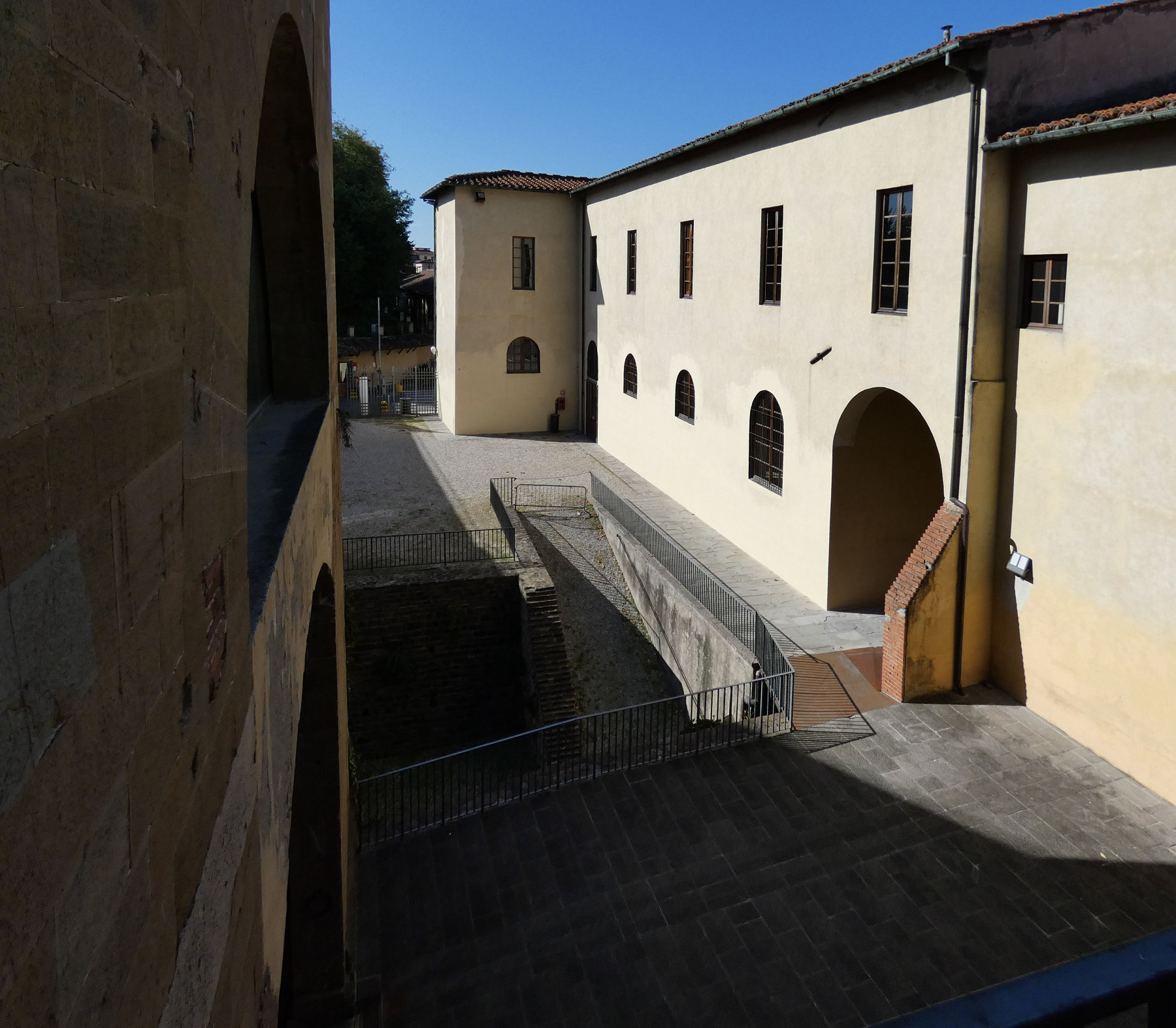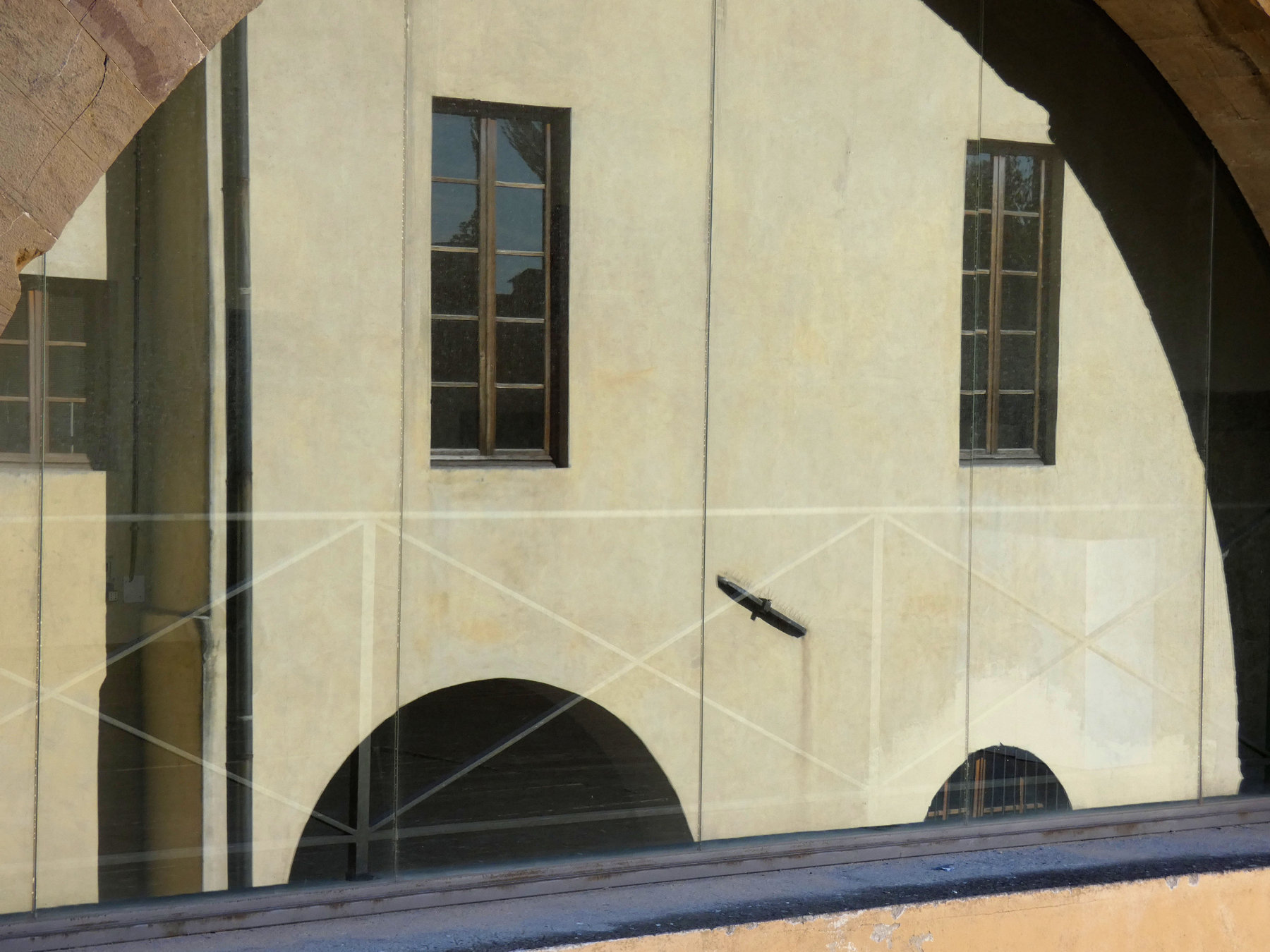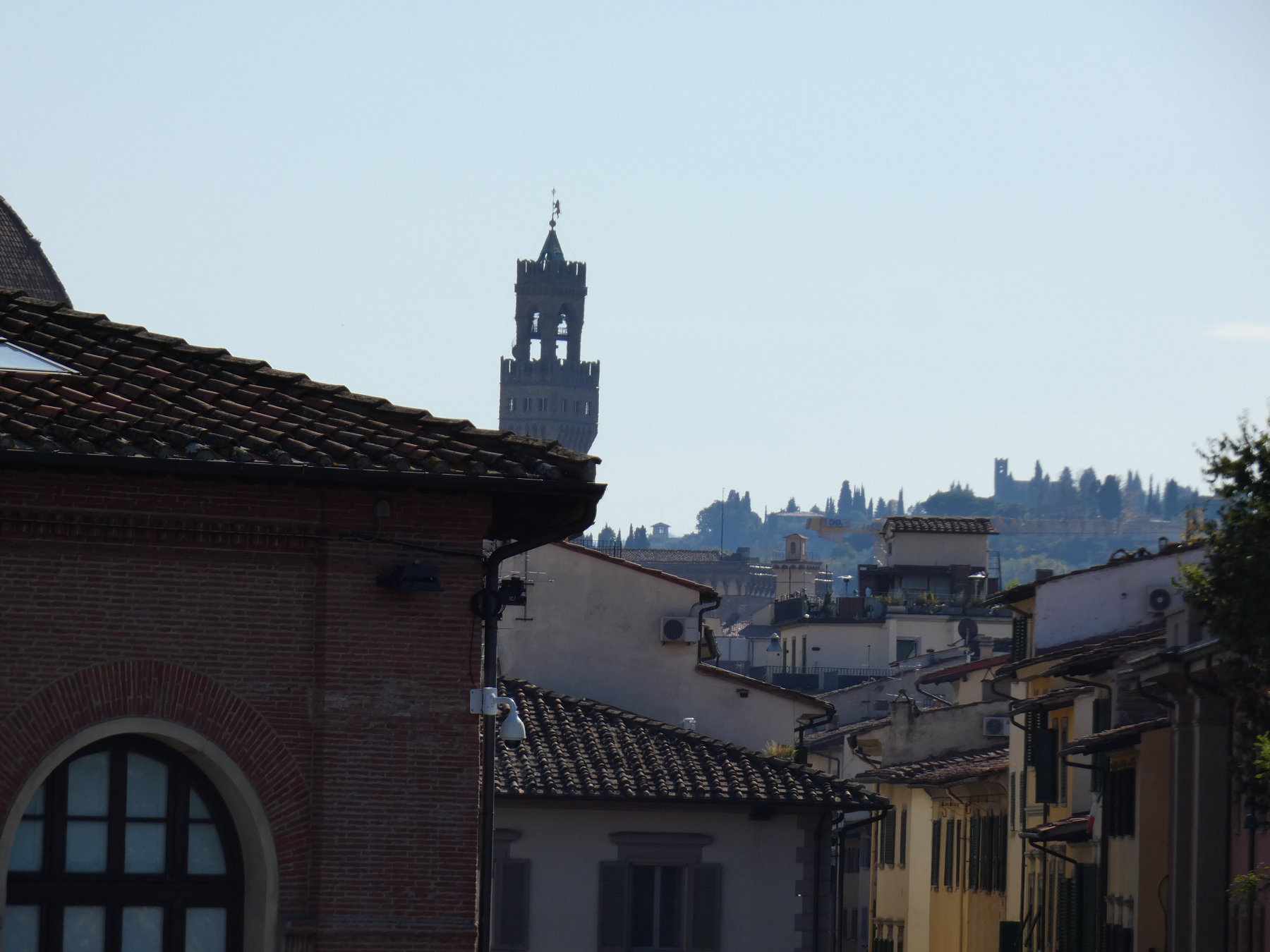 Wolfgang Hock and his paintings at the Florence Biennale in 2021