Phone: +49 - 951 – 9372 8136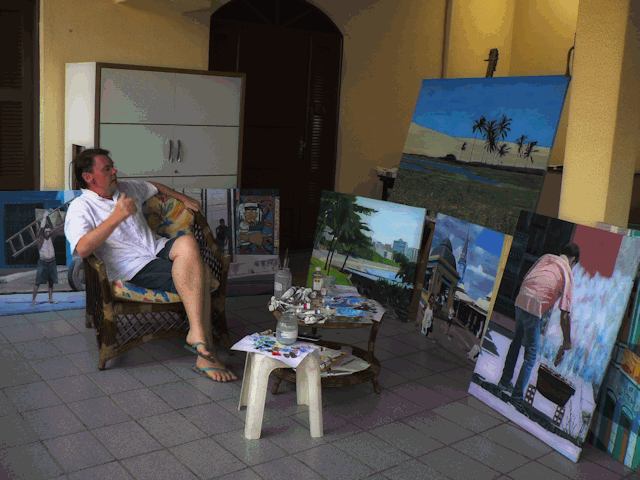 My pictures I sell mostly through exhibitions. There you can watch all originals and get an exact impression.
You can visit me in my studio as well according to prior consultation.
Sale of original prints
For the original prints, I use the whole pixel quantity, very different to the reproductions which you see on my web site. My originals have a high definition up to 200 mega-pixels, on the web site you see only about 1.5 mega-pixels avoiding illegal copies. What a difference!
It concerns inkjet prints on paper or canvas. Each print is hand signed by me. The edition number is limited and indicated. The pictures determine the kind of paper: The fine-art-papers or high quality canvas show the best results in high definition and longevity. They vary in density, surface, compounding, texture and tonality. I work with first class papers or canvas from 240g to 308g, hand-made vat paper or fotografic paper mostly satin-matt.
Each print has its specific size, many have 150 x 100 cm. They are made by a professional graphic company.